Bus/coach monitoring. Efficiency, comfort, savings
ABOUT BUS AND COACH MONITORING
universal solution (equipment age, manufacturer, type)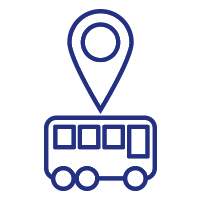 We equip each bus and coach with a telematics unit providing GPS position monitoring and functionality adapted to the needs of bus and coach operators. The system is autonomous; however, it may be interlinked with an existing information system or adapted to the requirements of the transport company to use information stored in the existing platforms. Bus and coach monitoring specializes in meeting the requirements of transport companies. Modern enterprise management with the universal GX Bus solution for coach transport, city and suburban buses.
BUS AND COACH MONITORING FOR EFFICIENCY AND SAVINGS
FULL OPERATING LOG
online position updates according to the operator's requirements; driver and steward identification; comprehensive overview of trips by routes and lines, electronic journey log; trip history; AETR prediction; control of various state variables, such as heating, engine idle time, standstill with engine on, fuel level, position and movement within specified areas, etc.
DRIVING STYLE DETECTION
driving style evaluation and analysis; driver behaviour when switching gear, braking, cruise control handling; adapting driving to passenger comfort; decreased fuel consumption, fuel and servicing cost savings; driving economy; transport security; a tool for driver remuneration
TRANSPORT SAFETY AND COMFORT
speed control; adherence to the route and line schedules; interior condition monitoring; safety belt usage; alarm in case of incorrect state values; event warnings; door closing/opening control; objective information for documenting accidents, damages and claims
FUEL CONSUMPTION EVALUATION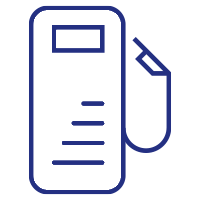 independent fuel level metering in the fuel tank; current fuel consumption and state in the tank; refuelling data and bill import; comparison with the standard; refuelling authorization; securing the fuel tank from unauthorized discharge; fuel theft detection; immediate and significant savings of fuel
DISPATCHING LINE CONTROL
mobile application with integrated navigation system
electronic journey log
crew identification and authorization
driver activity – mode selection and changes
free interactive chat with the drivers
monitoring adherence to timetables and schedules
traffic control using online information
(position, real arrivals and departures, delays, trip changes and events, etc.)
EVENT AND INCIDENT ALARMS
definable conditions for inputs or specific values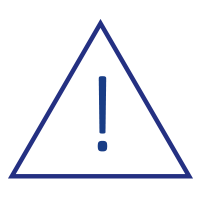 fuel level monitoring even with the engine switched off
engine or independent heating operation
unauthorized driving
exceeded speed limit
refuelling at unauthorized places
stops out of bus stops
switching equipment on/off (heating, air conditioning)
opening/closing doors beyond the standard setting
etc.
AUTOMATIC PASSENGER COUNTING
service level monitoring
passenger entry and exit monitoring
vehicle utilization
immediate accident and deviation information
transport line utilization efficiency
increasing line (route) efficiency
vehicle procurement optimization and planning
traffic volume planning and capacity management