4 for GX – reasons to become our partner
Our company has tradition, experience and a strong background. We started vehicle monitoring back when off-line monitoring was used and we are still one of the leaders in this highly competitive field of advanced telematics. In addition to the well-known standard, we are experts in designing individual solutions and development of special functionality. We are happy to provide solutions not generally accessible to customers. We provide integral solutions and "home-made" products, using our own development team and technical support team.
EXPERIENCE LEADS TO QUALITY
We have been building our know-how for 21 years and gaining experience in various fields of implementation; we are experts in fuel monitoring, custom projects and are capable of producing solutions meeting the requirements of our customers, protecting their investments by permanent benefits.
PRODUCT CHARACTERISTICS
modern technology, a dynamic trend system, solutions allowing fine-tuning, possibilities for every vehicle fleet, a wide range of functionality, comprehensive services, a focus on specific requirements, communication with other information systems.
APPROACH AND BACKGROUND
we have our own team of developers, technicians and support staff; our sales team and service technicians are available throughout the country; we are doing business in 4 countries; 60 employees; warranty and post-warranty services; we are experts in analysis and design, as required for the particular solutions; we provide services 24/7
OUR VALUES
enthusiasm, innovation and evolution, our relationships with our customers are fair and transparent; we treat our colleagues fairly, we ensure personal responsibility, respect the individual features of our customers and proactively solve their requirements; we adhere to the requirements and goals of our customers and operate reliably.
TELEMATICS UNITS
the hardware part of our monitoring system
electronic devices for data acquisition and metering
they register data in real-time even if no GPS signal is available
they use RFID technology in case of GPS signal unavailability
registration of vehicle and superstructure activity, various inputs and component activities
they meter fuel level by using level meters or capacity probes
they communicate with the server and transfer the data to the software using GPRS systems
they influence the functionality range and monitoring quality
installed in the vehicle, they have a robust structure, preventing tampering with the unit
after installation the unit is not visible and does not have any significant operating requirements
long-term low statistical defect rate
We offer telematics units for various configuration levels with different functions.
SOFTWARE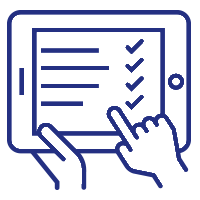 visualizes and evaluates the activities and the technical/operating data of the monitored objects
processes and protects information as assets of highest importance
runs on our servers and stores the data flowing in from the units into the database
provides a continuous flow of information, performs archiving and backup tasks
uses the up-to-date generation of the units
it cooperates with older versions of the unit only in compatibility mode, which is related to the fact that versions older than TDM 2010 have become obsolete.
generates various reports and statistics
integrates data with other platforms and information systems
user data is available using the software, being a web or mobile application
SOFTWARE TOPICS AND FUNCTIONS OVERVIEW
ELECTRONIC JOURNEY LOG
DRIVING STYLE DETECTION
FUEL CONSUMPTION MONITORING
DRIVER IDENTIFICATION
TRANSPORT MONITORING
AETR PREDICTION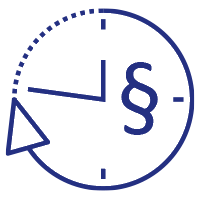 DAILY ALLOWANCES
AUTOMATIC PASSENGER COUNTING
INTEGRATION WITH OTHER INFORMATION SYSTEMS
HEALTH AND SAFETY
SYSTEM OPERATION PRINCIPLES
The functionality of the system is based on cooperation between the sales department and the technical/implementing team, as well as the customer. During the system's implementation we constantly verify its functionality, compare it with our customer's requirements and check the interpretation of the output data for correctness. Our system is one of the more sophisticated and comprehensive systems available on the market. A GPS/GSM telematics unit is installed into the vehicle, in a place not easily accessible. The vehicles connect to our server remotely. Communication between the vehicle and the server occurs using GPRS technology. The data acquired in real-time, stored in the unit's memory, is transferred to our system, where it is processed and stored in the database. The system uses a client-server architecture. The user must install a software client on his computer to connect to the application server, containing all the business logic of the system. The application server data is available also using an API, through a web service. Our system is being continuously developed, updated and extended with new functionality.